We created this tutorial to get you started!
Start Your First Course
Start off on the My Courses page. If you have a free account, you'll only see the first course: Basic Signs and Symbols.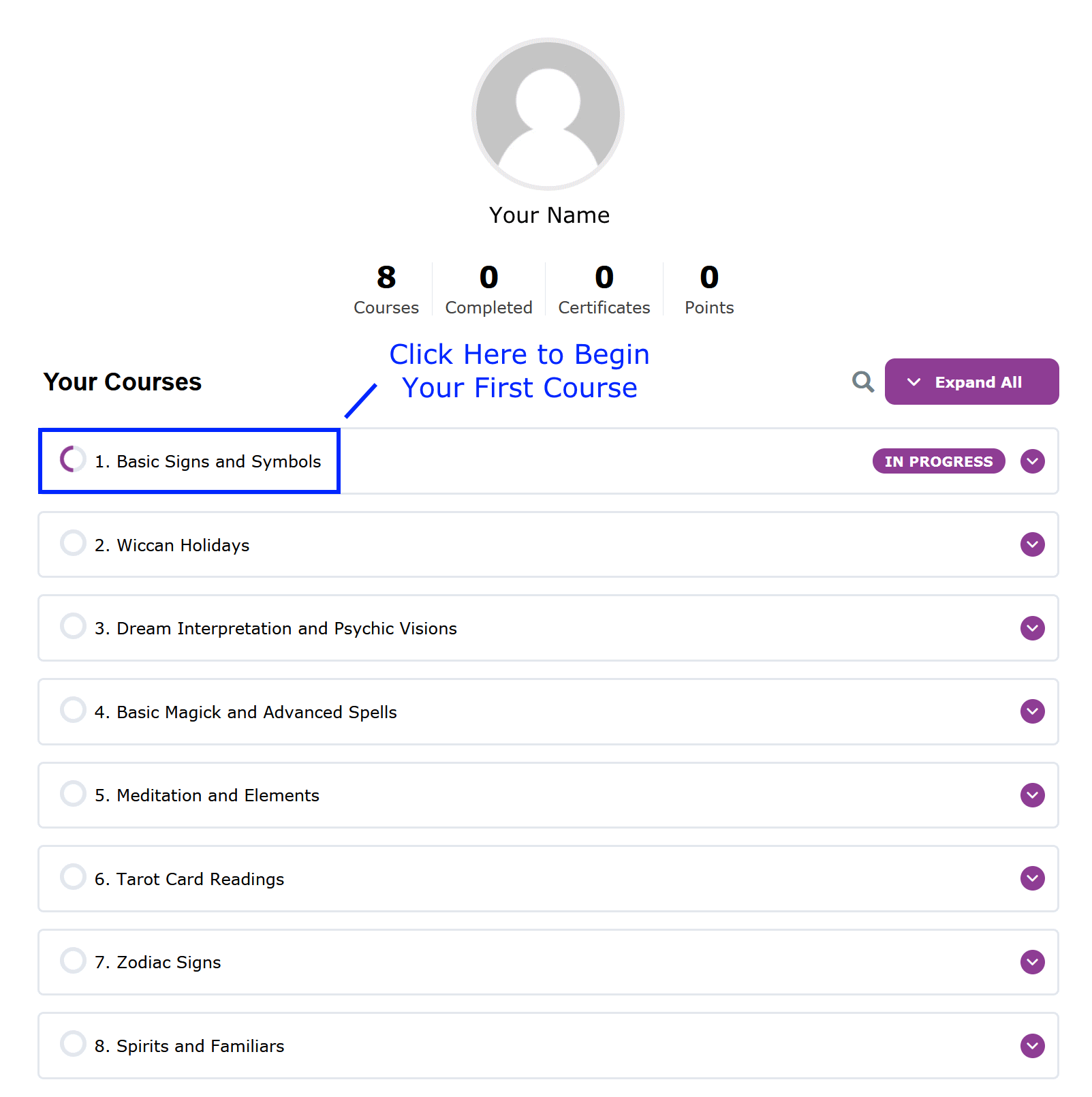 Start Your First Lesson
Once you've clicked on the first course, you'll see the list of lessons. Click on the first lesson to begin.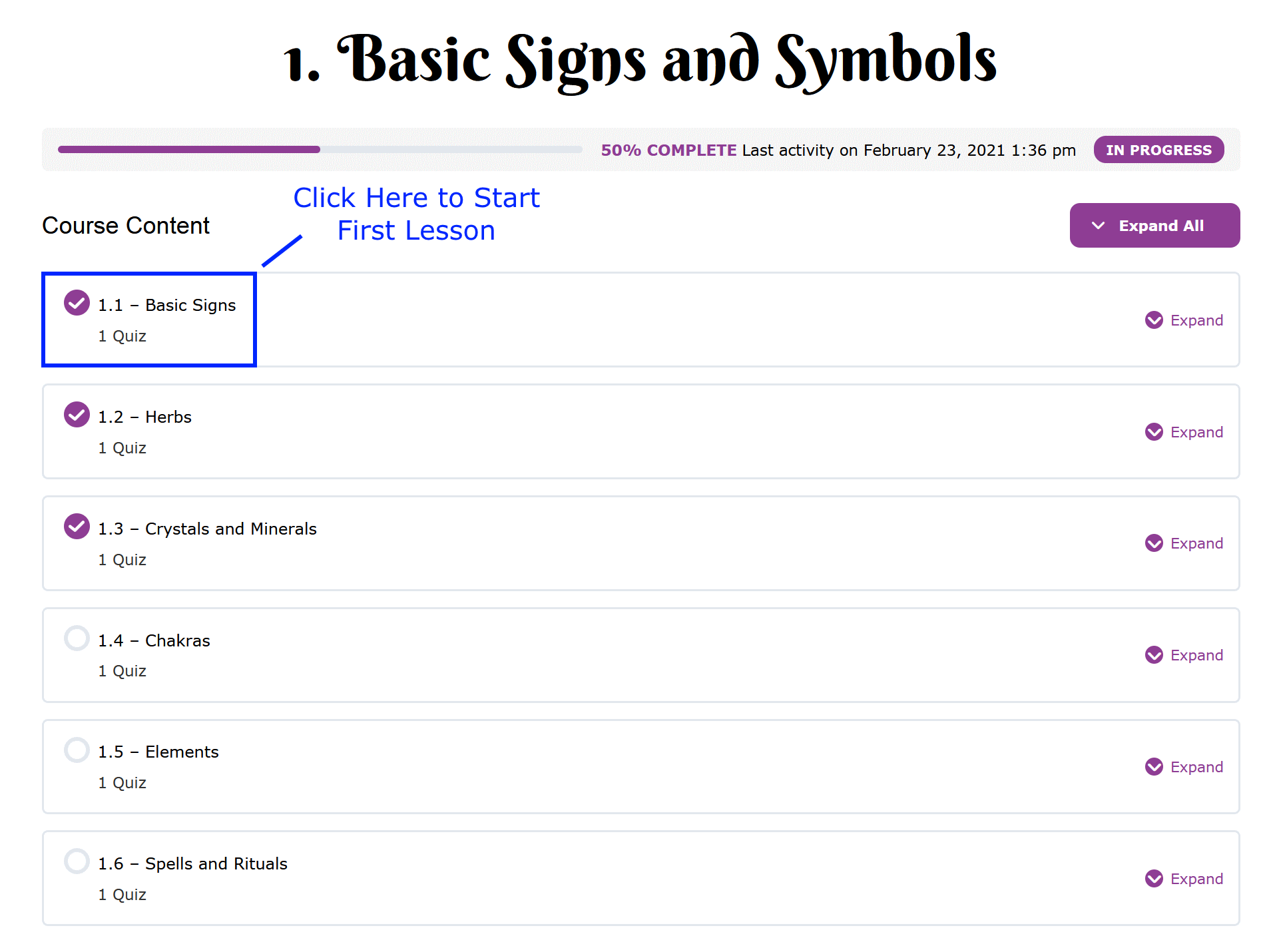 Watch Your First Video Lesson
Now that you're on the lesson page, hit play to start your first video lesson. Subtitles can be activated by hitting the "CC" button at the bottom right of the video. Make sure to take notes. Some of our students like to watch the video more than once. When you've finished and feel confident in your knowledge, click the quiz button at the bottom of the screen.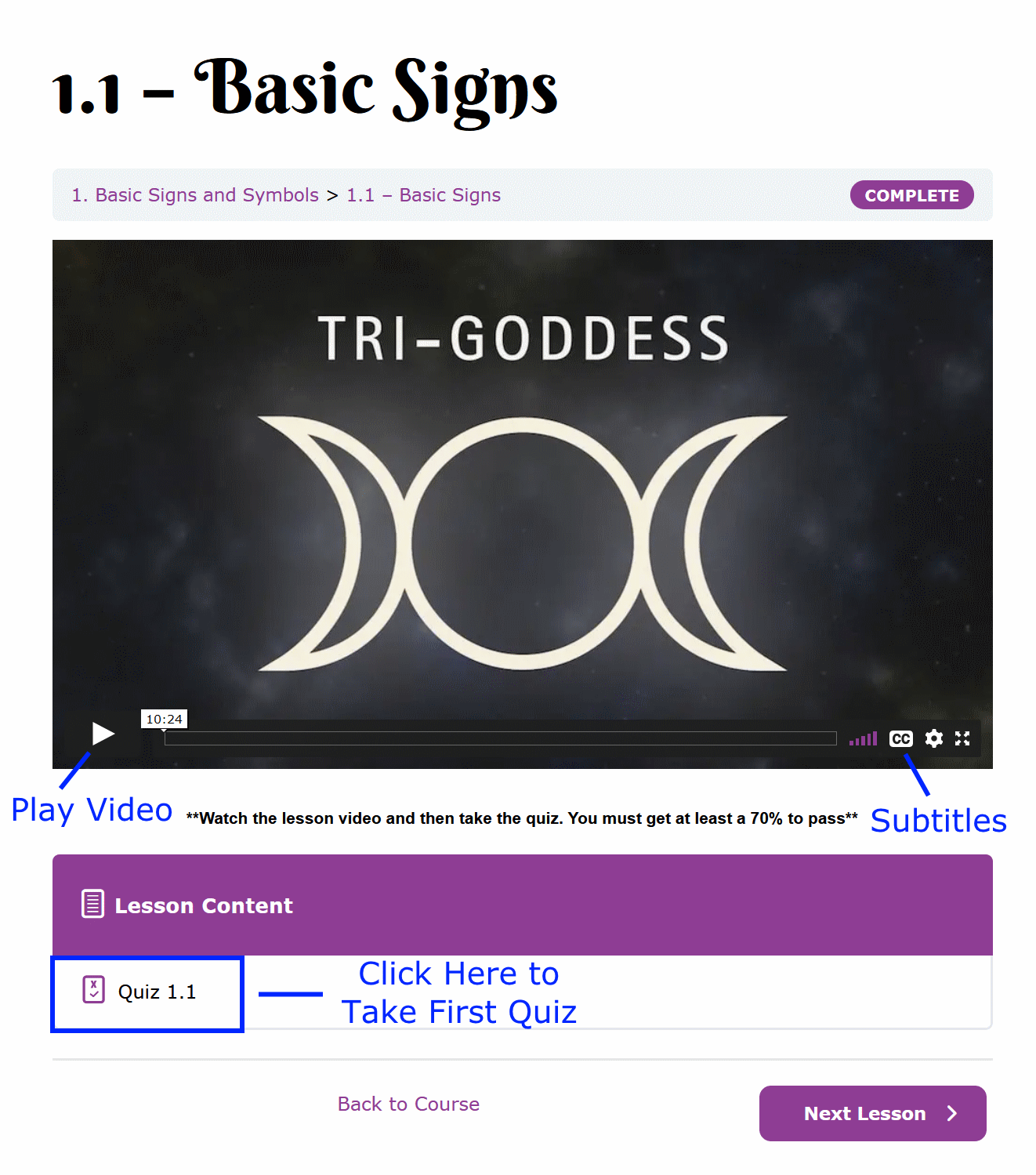 Take Your First Quiz
Once you've watched the video lesson and clicked on the quiz button, you'll begin your first quiz. Answer all of the questions then click "Finish Quiz" to submit.

Keep Learning
Once you've submitted your first quiz it'll be graded. If you score a 70% or better you can move on to the next lesson. You also have the option to restart the quiz to try for a better score.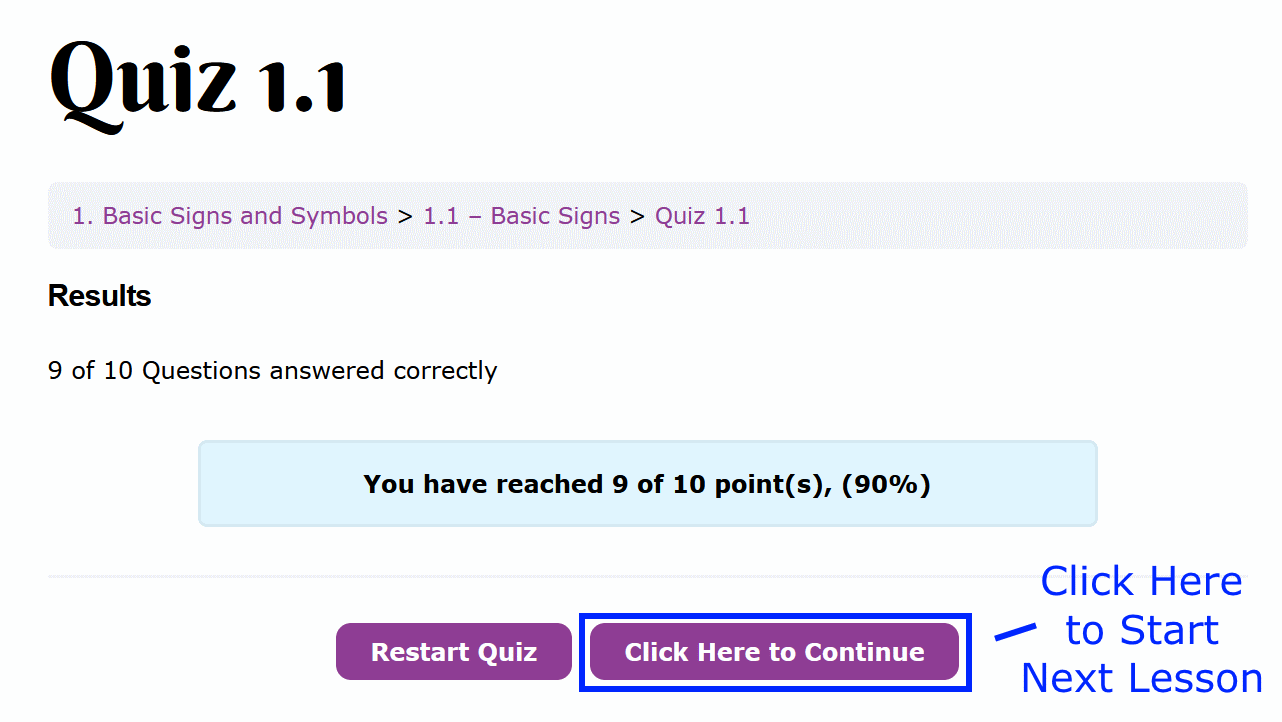 Once you've completed all of the lessons in a course, move on to the next course. If you have a free account, upgrade to unlock the rest of our courses. Once you've completed your 3rd course, we'll mail your first degree!

Click here to go to our pricing page and upgrade
Review Your Results
Once you're back to the My Courses page, you can view the results of the quizzes you've taken. Just click or tap the dropdown button on the right to view your quiz attempts.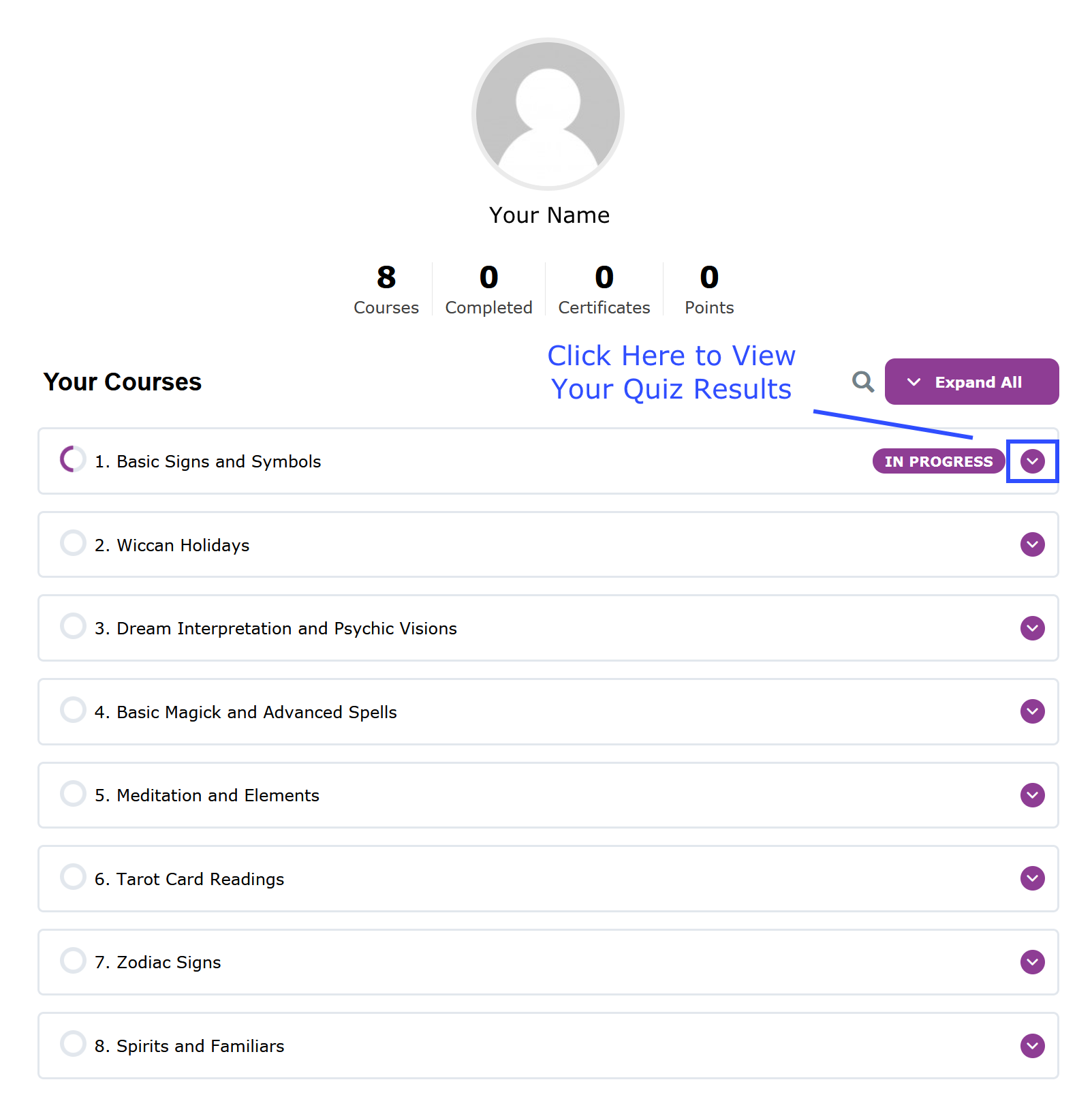 Once the dropdown is open, you can see which questions were marked correct and incorrect to improve future attempts.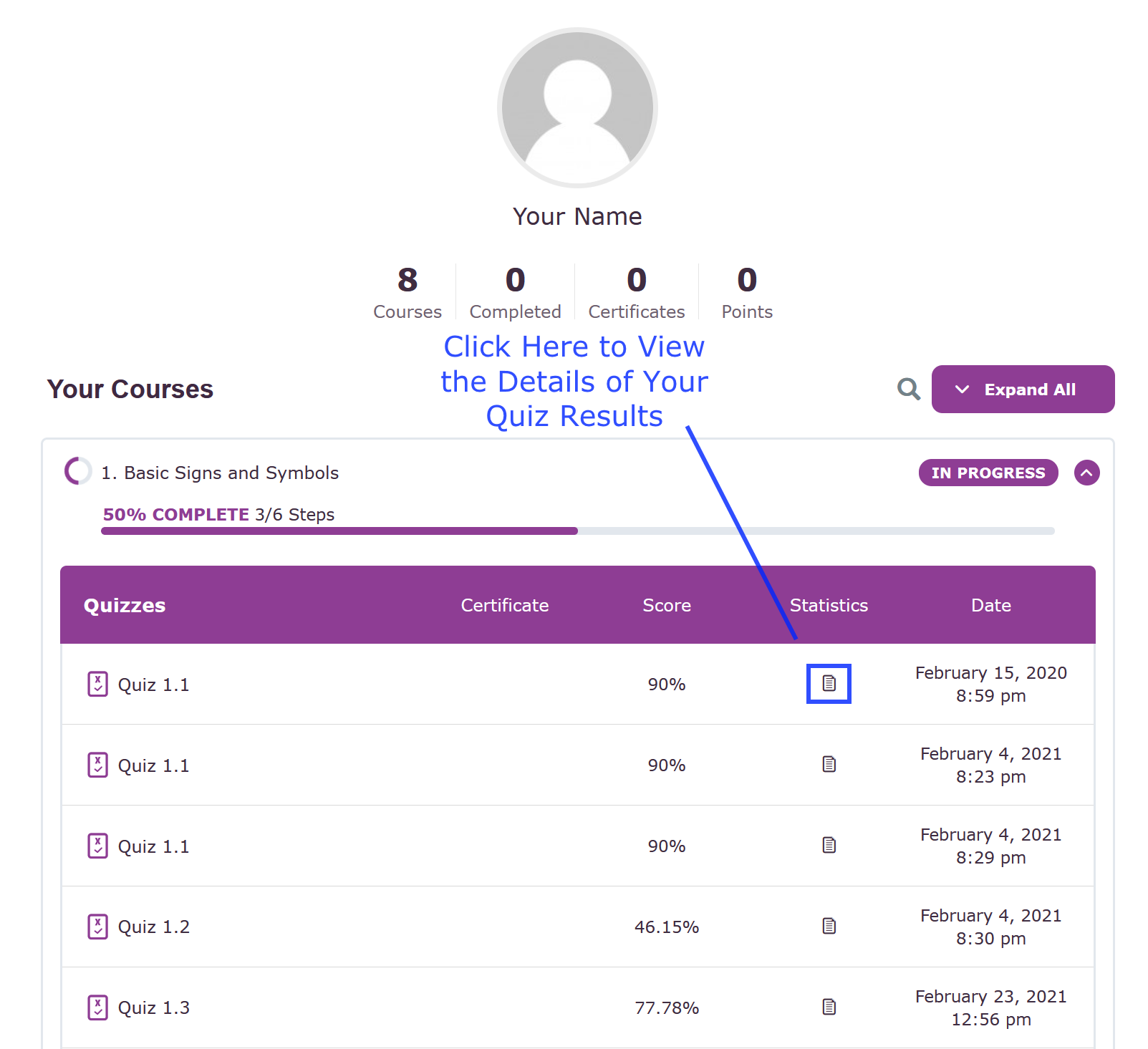 Keep studying hard and you'll be earning your degrees sooner than you know it!
If you have any questions you can visit our Frequently Asked Questions page.